In recent years, London has proved to be the perfect city for attracting major sporting events following the legacy provided by London 2012. NFL arrived in London 10 years ago and since then the popularity of this sport has increased significantly. Now, American football has become one of the fastest growing sports in the capital.
The popularity of the NFL London Games has made the series a highlight of the UK sporting calendar. This year the event reached bigger scales than ever. The record 4 games played at Wembley and Twickenham have been supported by award-winning fan engagement events, the biggest bein NFL on Regent Street – a day-long celebration that aimed to improve Londoners' with knowledge about American football through interactive games, on-stage performances and even the opportunity to meet some of the players.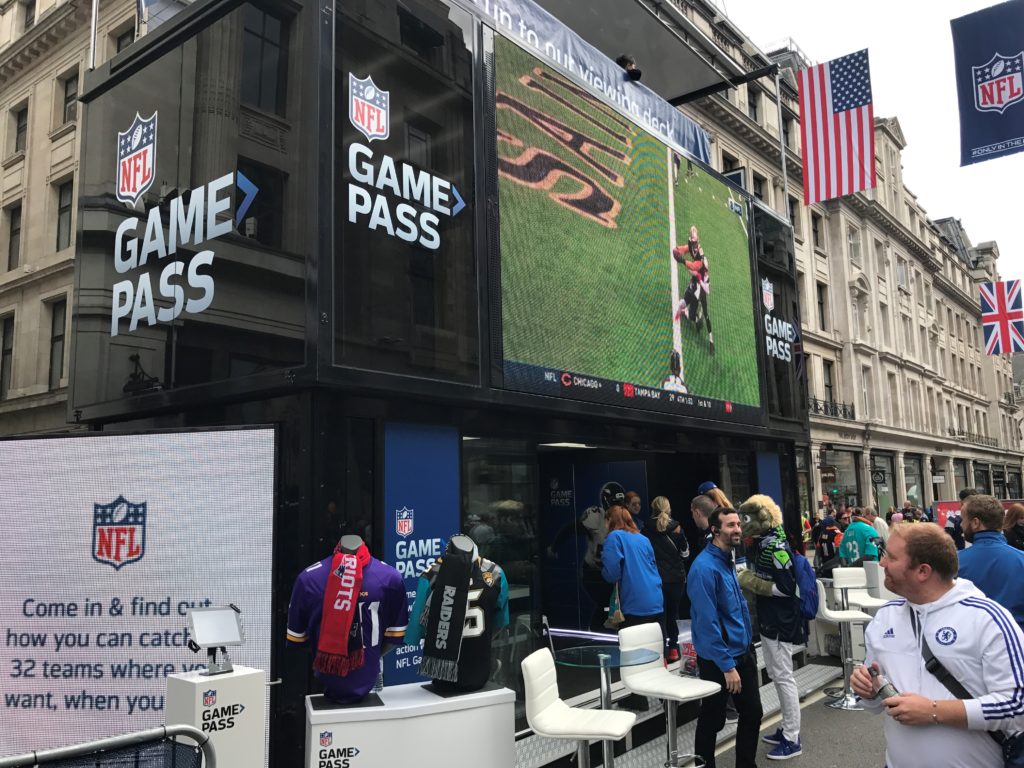 Tom Browne, London Sport's Strategic Lead for American football commented on the success of the events: "It's great that the NFL are choosing to invest in London. These International Series games along with the community activation event on Regent Street offer a fantastic opportunity for the sport to build on the groundswell of interest that exists in the UK currently. 
"It should be noted that a number of clubs and school programmes have existed in London for some time now, providing good provision for enthusiasts and first-timers. However, by harnessing the power of this elite sport event, hopefully more people will be inspired to give it a go and perhaps discover that American football is the sport for them, to keep them active now and for many years to come"
American football is one of the sports with the fastest growing popularity in UK, with a record number of young people who have started to play in recent years. There is no wonder that recently, Mayor of London has even made public his aspiration to have a permanent NFL franchise based in London, adding the ambition of making London the most physically active city in the world.
---
London Sport has the target to change 1,000,000 lives through getting Londoners more active by 2020. The development of NFL in the capital helps London to harness the power of elite sport to create sustained grassroots activity, and inspire the next generation of talent.